Company Introduction
Innovative company that transforms imagination into reality
by harmonizing newest technology with highly skilled manpower
Community
Defense Business
Company Introduction tab menu
Company Overview

History

C.I Introduction

Subsidiary Company

Major Customer

Contact us
Company Overview
Company Overview Header
VOLK strives to impress customers with
continuous technological development and innovative management
VOLK is a leading company in the 4th industrial revolution based on its high precision processing technology and
research and development ability accumulated over 30 years.
We will be a company that can satisfy all our partners and members by creating value and achieving goals beyond imagination.
Corporate Key Value Keywords
Challenge
Challenging to be the Best
Become the industrial leader with differentiated technology and constant R&D for continous innovation
Communicate
Communication for customers
Build trust with customers through continous communication and deliver expectation more than imagination
Change
Change in thinking to create value
Discovering the innovative business of the 4th industrial revolution and preoccupying the domestic and overseas markets
History
History Header
History
VOLK was founded in 1983 and has constaly evolved for the
Details of major histories
C.I Introduction
C.I Introduction Header
C.I Introduction
VOLK always strives its best to accomplish beyond expectation
C.I Symbol & Concept Description
Symbol & Concept
The symbolic mark of VOLK expresses technology, knowledge and the shape of a leaping frog.
The core value of VOLK, the endless innovation and the challenge spirit, is emphasized by expressing the shape of a leaping frog in to form of an open network.
Also the color red is used to express the buring desire of VOLK to contribute for the harmony of people and technology


C.I Major Identity
Primary Identifier
Please be advised that VOLK prohibits the use of modified symbols and logos as it may distort the image of the company and exacerbate the communication effect.
Basic Type 1

Basic Type 2

C.I Color System
Color System
Dedicated color is an important element in forming the identity of VOLK.
The expression of the exclusive color shall be in spot color printing and the color swatch or color number mentioned in this manual shall be the standard.
VOLK
RED
RGB / R250 G52 B61 CMRK / C0 M93 Y75 K0 COLOR / #EE3642

VOLK
ORANGE
RGB / R250 G5122 B34 CMRK / C0 M65 Y95 K0 COLOR / #FF7A22
VOLK
BLACK
RGB / R0 G0 B0 CMRK / C75 M68 Y67 K90 COLOR / #404140
In order to form a consistent image of VOLK, the spot color printing of the color swatch is prioritized but depending of the situation, four primary process colors may be utilized.
Color Type 1

Color Type 2
Color Type 3

Color Type 4

Subsidiary Company
Subsidiary Company Header
Introducing Subsidiaries
In line with the era of 4th Industrial Revolution, the Solt Group has become a competitive group in each field through convergence of IT-Media-Manufacturing business
SoltGroup affiliation relationship
SOLT GROUP
VOLK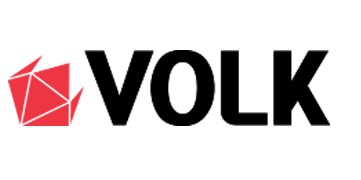 COMPANY
Precision machining specialist - producing parts and components of product such as collaborative robot, cabinet, consoles and chip mounter
Learn More

VOLK Shortcut
SOLTWORKS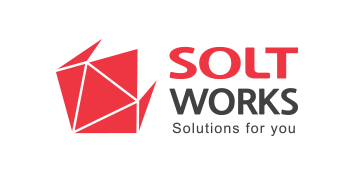 COMPANY
Information Technology specialist - developing realistic VR/AR/MR training simulation and smart learning system
Learn More

SOLTWORKS Shortcut
KMT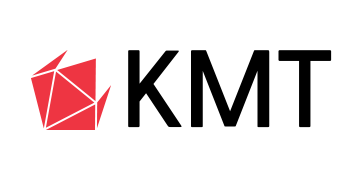 COMPANY
Display System specialist - designing and developing simulator and display systems for VR simulations
Learn More

KMT Shortcut
Major Customer
Major Customer Header
Major Customer
VOLK will always strive for customer's happiness and success
Major customer site information
Contact us
Contact us Header
Contact us
Location information of Soltworks
Business List
Changwon 1st Factory
Changwon 1st Factory Map
창원 1공장 정보
Changwon 1st Factory
Telephone 055-299-0536
FAX 055-299-0538
Address 85, Jukjeon-ro, Uichang-gu, Changwon-si, Gyeongsangnam-do, Korea. 51389
Direction
Subway
KTXChangwon Station → Bus 108 → Charyong 911 Center
Bus
Express BusMasan Southern Intercity Bus Terminal → Bus 707 → Charyong 911 Center
Changwon 2nd Factory
Changwon 2nd Factory Map
창원 2공장 정보
Changwon 2nd Factory
Telephone 055-299-0536
FAX 055-299-0538
Address 2 Gomjeol-gil 28beon-gil, Seongsan-gu, Changwon-si, Gyeongsangnam-do, Korea. 51542
Direction
Subway
KTXChangwon Central Station → Bus 210 → Namyang-gaenari 3rd apartment → Bus 213 → Chunseon Industrial Complex
Bus
Express BusChangwon Bus Terminal → Bus 151 → Seongju-dong stop
Gwangmyeong R&D Center
Gwangmyeong R&D Center Map
광명 연구소 정보
Gwangmyeong R&D Center
Telephone 02-852-1007
FAX 02-852-0888
Address 14348 67 Saebitgongwon-ro (Xi-Tower A-25th Floor), Gwangmyeong-si, Gyeonggi-do, Republic of Korea
Direction
Subway
1호선[Line 1] Gwangmyeong Station exit 5, 5minutes by walking
Bus
Express Bus5 minutes walking from Gwangmyeong Bus Terminal